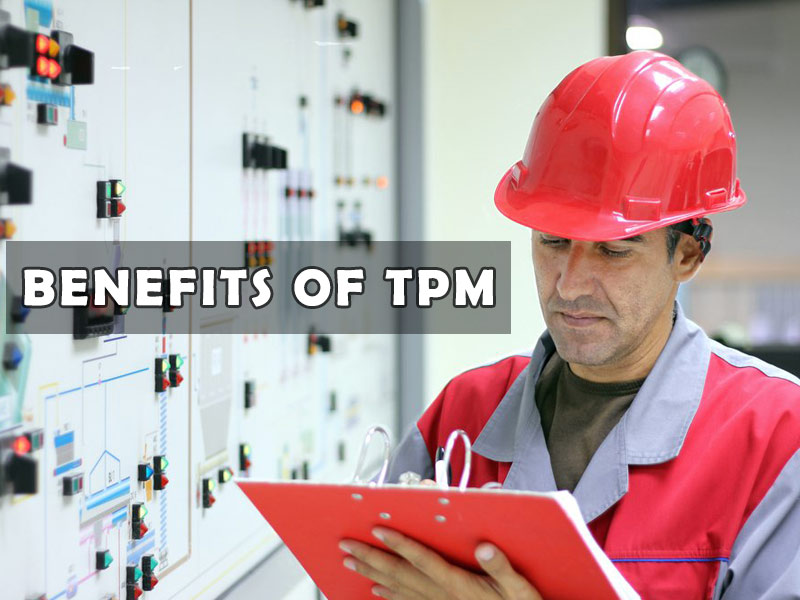 The velocity of production in a manufacturing organisation depends on the uptime of the machine and process capability. Hence, there is a need of a framework which could serve to prevent deterioration, and reduce frequency of maintenance. Total Productive Maintenance (TPM) is a robust system which helps reduce breakdowns and failures within organisation.
Total Productive Management is a pro-activecontinuous improvement based maintenance programwhich aims to remove deficiencies from the machines, sustain improvements and eliminate abrupt downtime. More than fixing equipments, itprevails to an extensive management of people, process and environment.
TPM promotes group activities to enhance the effectiveness of the machines and equipment, like sharing responsibility for routine inspection, instant repair process, cleaning and arrangement.
Although, TPM serves to large extent in scheduling the maintenance process and increasing production, it also helps boosts the morale of the workers within organisation. It makes Employees more accountable towards the equipment they use, resulting in maximizing the life of their equipment.
A TPM program has three major features
It builds a culture of productive equipment maintenance to increase their durability. With the help of various departments and workforce, it aims to share responsibility for routine inspection, cleaning, maintenance, and minor repairs for proper control and guidance.
Proper division of power, with the involvement of employees and management.This means that every individual will understand their work and responsibilities. For example, if there is a small maintenance task then an employee might not wait for the maintenance team to arrive and fix the issue, he will have a power, authority and responsibility to fix that small issue himself.
It focuses on processes of maintenance task as daily work routine, which results in almost zero-breakdown.
TPM works around the concept of no loss, maximum gain. This certainly allows you to achieve high reliability, flexibility and durability of equipment. It has 3 defined goals.
Minimized wastage of manpower, energy, consumables and raw materials to reduce cost. Extra expense is the major cause of low profits.
Zero Breakdown, Zero defects and no wastage due to equipment related problems.
Reduce emergency maintenance program.
Implementing TPM completely, will require lot of time and patience. One could witness significant changes like increased productivity; reduced costs, no accidents, increase sense of responsibility and dedication within workers. As a result it makes a company financially very strong.